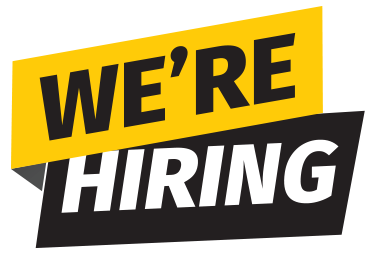 About Careers at Custom Products Corporation / CPC Signs
Since 1985, Custom Products has steadily grown to proudly serve all 50 U.S. states and several foreign countries with important safety and guidance signage. CPC Signs has accomplished this feat with outstanding QUALITY, competitive PRICES, speedy DELIVERY, and personal SERVICE, which are all made possible by our loyal and dedicated workforce. We provide over 140,000 items to our customers from our home base in Flowood, MS. We look forward to meeting with you to discuss career possibilities.
Thank you for considering a Career at Custom Products Corporation / CPC Signs Apply Now - Click Here
Currently Seeking Experienced Shipping Managers, Manufacturing Managers, PLUS Experienced Manfacturing and Industrial Maintenance Professionals.

Work Life Balance
CPC is a thriving, family-owned company with a professional, yet "feels like family" environment. We are not too big, and we are not too small – we are just right! Our family environment means employees work together closely and genuinely care for each other's well-being. Management is understanding of family dynamics and the need for flexibility in work schedules. Unlike larger companies, employees are not "just a number in a book" at CPC. Yet unlike many smaller companies, we have the resources to sustain very competitive and modern compensation and benefit packages; like those at larger companies. This creates an environment for employees to feel valued, as well as sustain a well-balanced work and home life.

Essential Business
"It's Good to be Essential" We are proud to have been deemed both an essential manufacturer and an essential infrastructure company at the start of the Covid pandemic. We worked harder than ever during this time to provide important, problem-solving products to our valued customers. Did you know, the roadway safety industry is a 3 billion dollar per year industry?

Relationships
We strive to develop meaningful relationships between the Customer, the Employee and the Company. We call it the Win/Win/Win Relationship! All parties benefit from honest selling practices, education and training for both employees and customers, stock programs, custom products, and much more.

Self-Direct Workforce Tools
Self-Directed Workforce Goal – utilize IT, company intranet (Dashboard), iPad, reports, and schedules to manage your day with limited supervision. No micro-managing equals less stress and more opportunity for growth.

Career Mountain Program
CPC has many opportunities for advancement through many diverse job types - metalworking, printing, shipping, inventory management, powder painting, sales, customer service, data management, bookkeeping, IT, art and design, industrial maintenance, welding, and CNC machinery.

Power Jobs
Did you know that Mississippi leads the nation in the percentage of power jobs available? These jobs are defined as specialized jobs that can yield the same compensation as a college degree job once someone has "mastered" their area of expertise. CPC has dozens of these jobs available for employees who grow into them.

Technicians
A variety of technician jobs such as; digital printing, art design, or CNC operator are available for current employees looking to challenge themselves or for experienced people looking for a new career with CPC.

U.S. Based Manufacturing
We are a unique U.S. based manufacturing company with mass-produced, high-volume products and one of a kind custom products. Increased roadway safety initiatives coming out of Washington D.C.; continuous improvement to plant, product, and equipment; means our future is bright and our US based jobs are secure!

Employee Referrals
Here at CPC, we understand the power of the employee network to source high quality candidates that cannot be tapped into by traditional hiring methods. If an employee knows someone, they think would be a good fit for a position at our company, we welcome and encourage our employees to make the referral.

Leadership Development
Career Mountain Program: Lead, Supervisor and Territory Sales Positions available for those who are committed to the process of advancing their career with CPC.
Eagles Program: This program provides guidance and mentoring for dedicated employees who show promise, interest, and commitment in Career Development. Led by our Tigers Team.
Tigers Team: This team is by invitation and the top goal for employees who are the most committed to Career Development. It is reserved for high performing employees who have developed the most knowledge and interest in our company and industry.

Employee Recognition
Hard work and dedication to the Career Mountain process is recognized monthly with Employee of the Month and the Brainiac Award and annually with the Employee of the Year Award. Exceptional work is also recognized in daily/weekly "What Do I See?" training emails.

Tuition Reimbursement
Job related tuition reimbursement available to employees committed to learning additional skills required to develop and grow their career at CPC Signs.

Pay Increases
Annual cost of living pay increases plus job evaluation merit-based increases means you'll always get back what you put into your job.

Health & Life Benefits
Employee Group Health Insurance with (5) five choices of plan to meet you and your family's health care needs and budget. Plus:
• CPC paid life insurance policy with a $25,000 death benefit.
• Cafeteria plan options for vision, dental, and additional life insurance.

Retirement Planning
MS AGC MEP 401(k) Plan – As members of the AGC (Associated General Contractors) we offer a 401k program with a 4% company matching contribution to help you save for retirement to ensure a secure future.

Steady Work Hours
Regular 40 hours per week with no history of layoffs. Plenty of overtime opportunities available for employees with excellent attendance and performance record.

Paid Time Off (PTO)
Annual paid time off up to 24 days for eligible employees. This includes company holidays and personal days. NOTE: Not all federal holidays are paid days off.

Bonus Program
Company Sales Record Bonus Program for the "Top 3 All Time Record Months" and the "All Time Record Year". Plus, a Christmas Bonus Program that rewards loyalty with an increased gift card amount each year.

Celebrations
At CPC Signs, we believe in celebrating holidays, milestones & achievements; personal, by department and company-wide, plus we like to keep things fun with contests and lotteries. These celebrations may be a lunch, banquet, cookout, pizza party, or even steak dinner!
Leave it each day, better than you found it that morning.
– Dennis Perkins, CPC Founder.