Special Routed Signs | Reflective Sheeted Aluminum | Custom Legend Finished Signs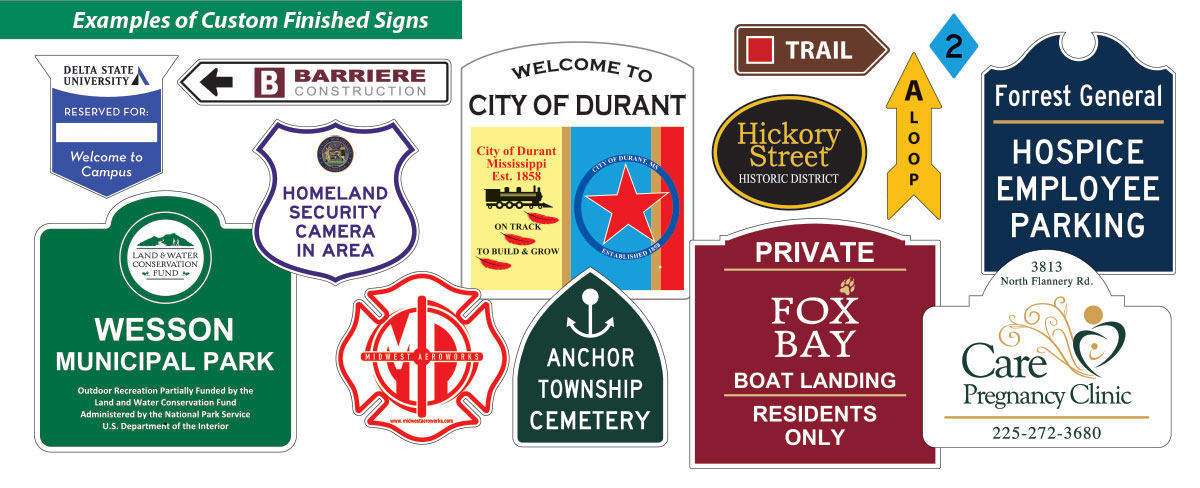 Easily elevate the look of your sign program through Uniformity, to achieve a clean, aesthetically-pleasing appearance that will impress for years to come. Follow CPC's Design Standards and utilize the uniform shapes, design styles, colors, fonts and mounting systems for your entire sign program.
Create a distinctive look for your system by choosing a contoured shape from one of our 31 routed shapes. Special Routed Design Shaped high intensity prismatic sheeted aluminum blanks are routed on a CNC Router in our facility to ensure top quality and precision. Buy directly from CPC to ensure quick shipment, the best quality and price.